Create Your Own Metallic Temporary Tattoos - We'll Help! US Mobile
[powr-form-builder id=7e7eb40a_1491673458]
------------------------------------------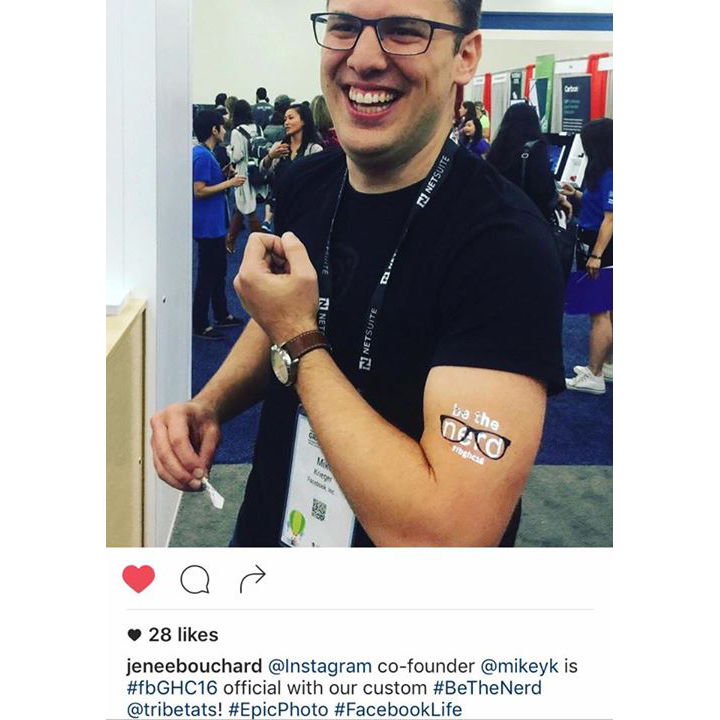 Facebook created "Be The Nerd" tattoos for their 2016 Women In Computing Summit in support of Mark Zuckerberg's FB post encouraging young women not to just date the nerd in school, but to BE the nerd.
Featured: Instagram Co-founder wearing Be The Nerd TribeTats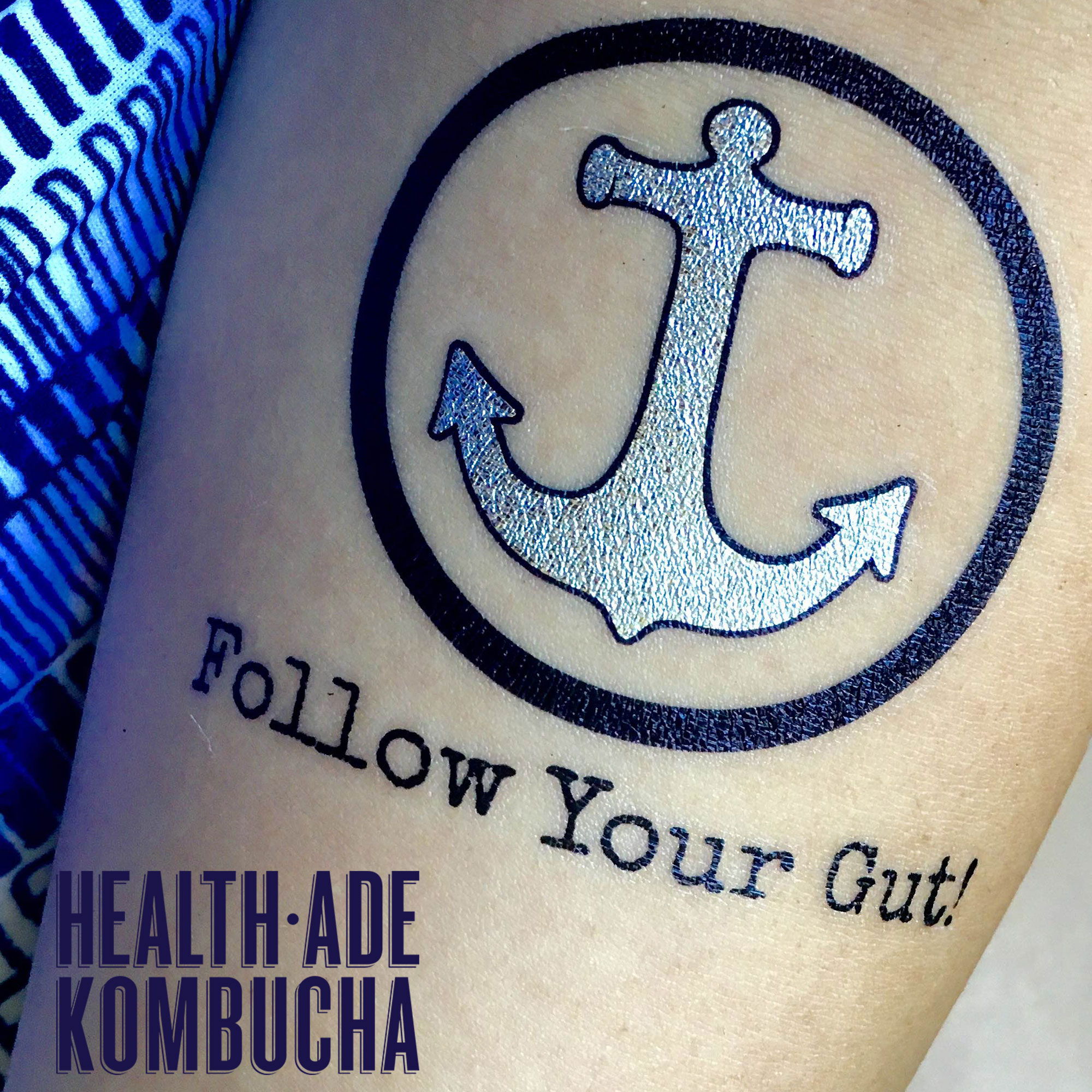 Health-Ade Kombucha handed out custom tattoos of its logo for its booth at the Wanderlust yoga festival in Lake Tahoe. Health-Ade is a non-GMO project verified, and certified organic, kosher, vegan, and gluten-free kombucha. Love your life and follow your gut!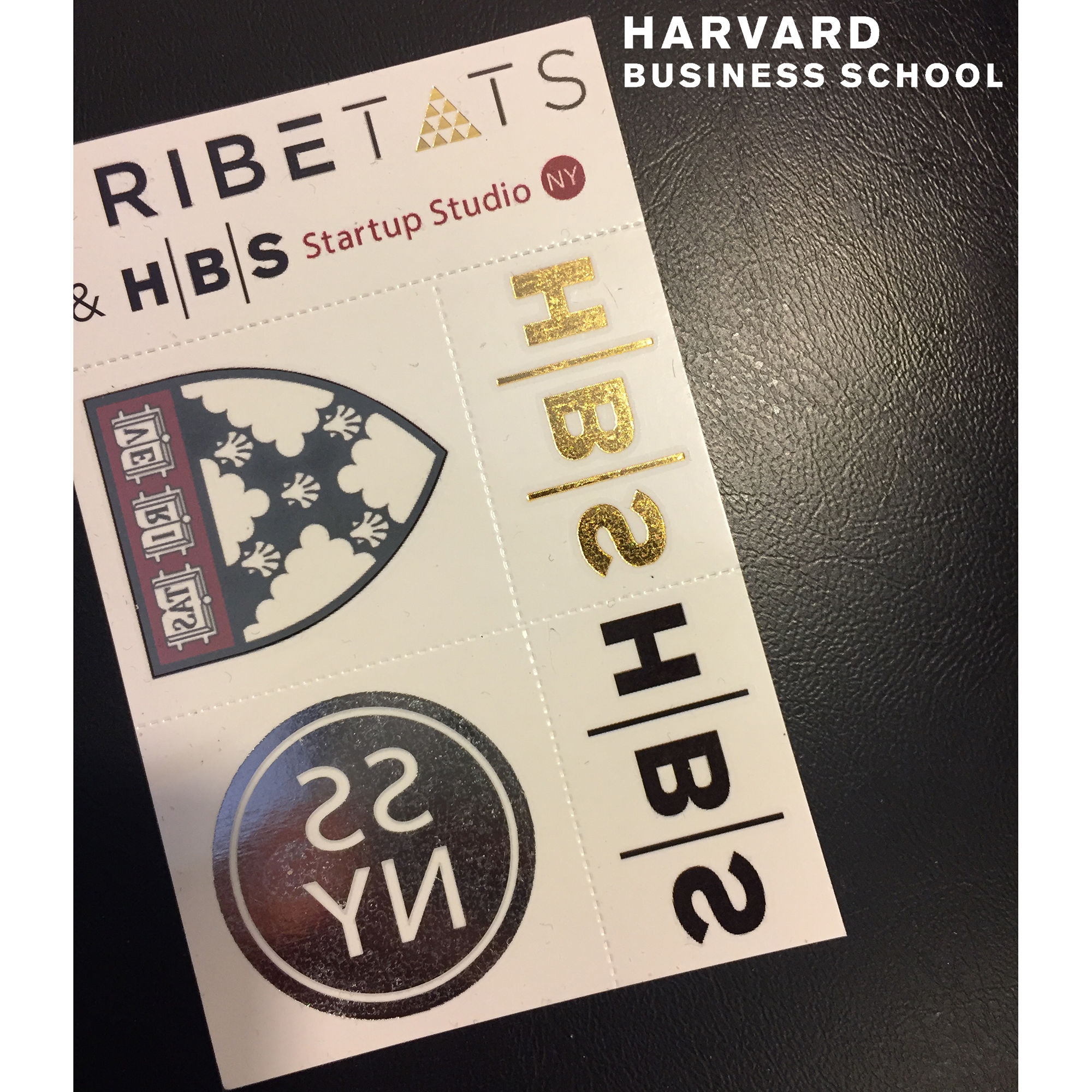 Harvard Business School created customized product for the anniversary party of the HBS Startup Studio, which supports alumni-founded ventures in NYC by fostering peer-to-peer learning, connecting founders to investors and experts, and building entrepreneurial skills to accelerate growth.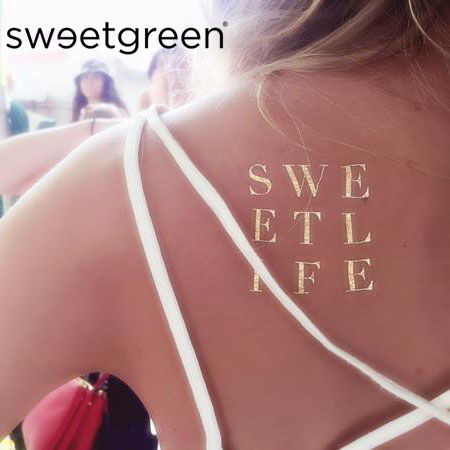 To encourage recycling at its annual Sweetlife Music Festival, sweetgreen handed out custom TribeTats to all attendees who handed in items to its recycling tent. Sweetgreen is an up-and-coming salad chain encouraging healthier lifestyles and communities. 
------------------------------------------
Elite Daily created custom full sheets for their VIP tent at the Governor's Ball music festival in NYC, where they hosted advertising clients, employees and influencers for 3 days of music, food and drinks. Sheets were given to guests and applied at a tattoo station inside the tent.
White Girl Rosé the wine brand created by Instagram sensation @thefatjewish, created Rose Gold custom TribeTats for its launch of BABE, a sparkling rosé in a can. TribeTats were applied at a tattooing station at the pool at the Dream Downtown in NYC, next to a station where guests could also get REAL tattoos…
Featured: TribeTats Founder Degelis Tufts with Josh Ostrovsky (The Fat Jewish) with a custom rose tattoo on his forehead.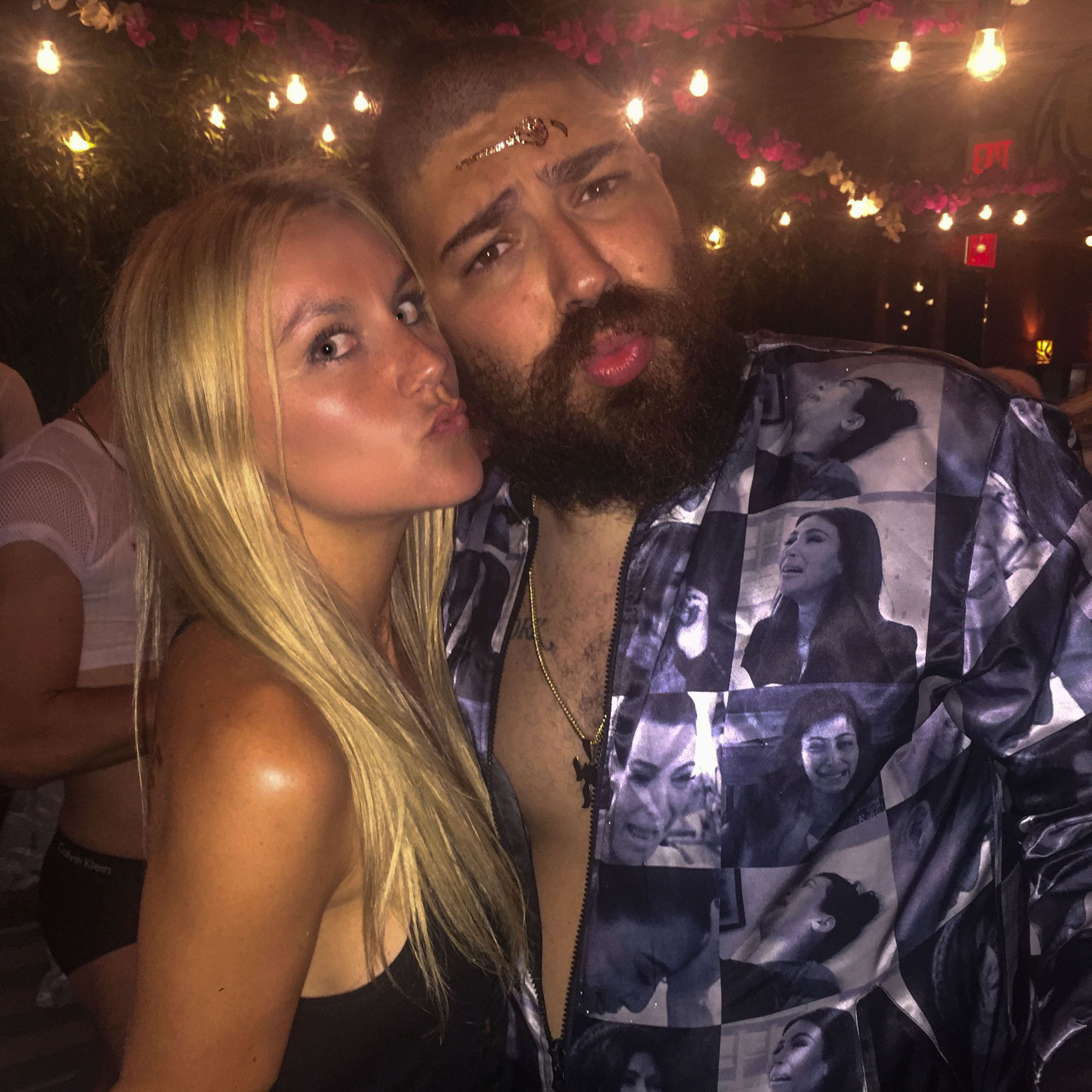 Hulu created a custom half sheet for its HULUWEEN company-wide halloween celebration. Halloween is a big deal at Hulu, with all employees participating in competitions and gifting different creative goodies.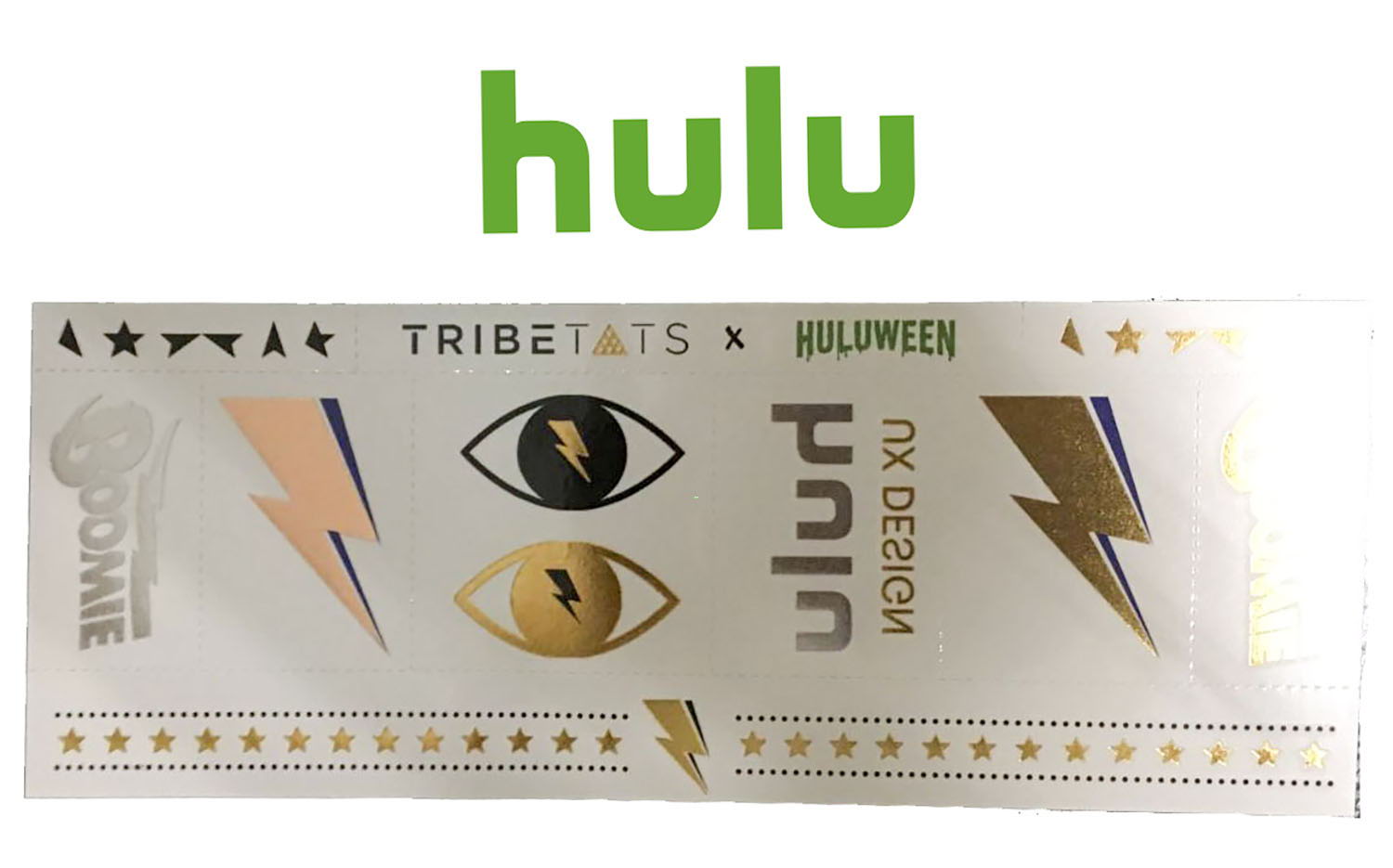 SXM Festival, a boutique electronic music festival on the beach in St. Martin, created custom full sized "island style" sheets as a gift for its 250+ VIPs. SXMusic TribeTats were also distributed at the exclusive invite-only "jungle party" thrown in conjunction with the festival.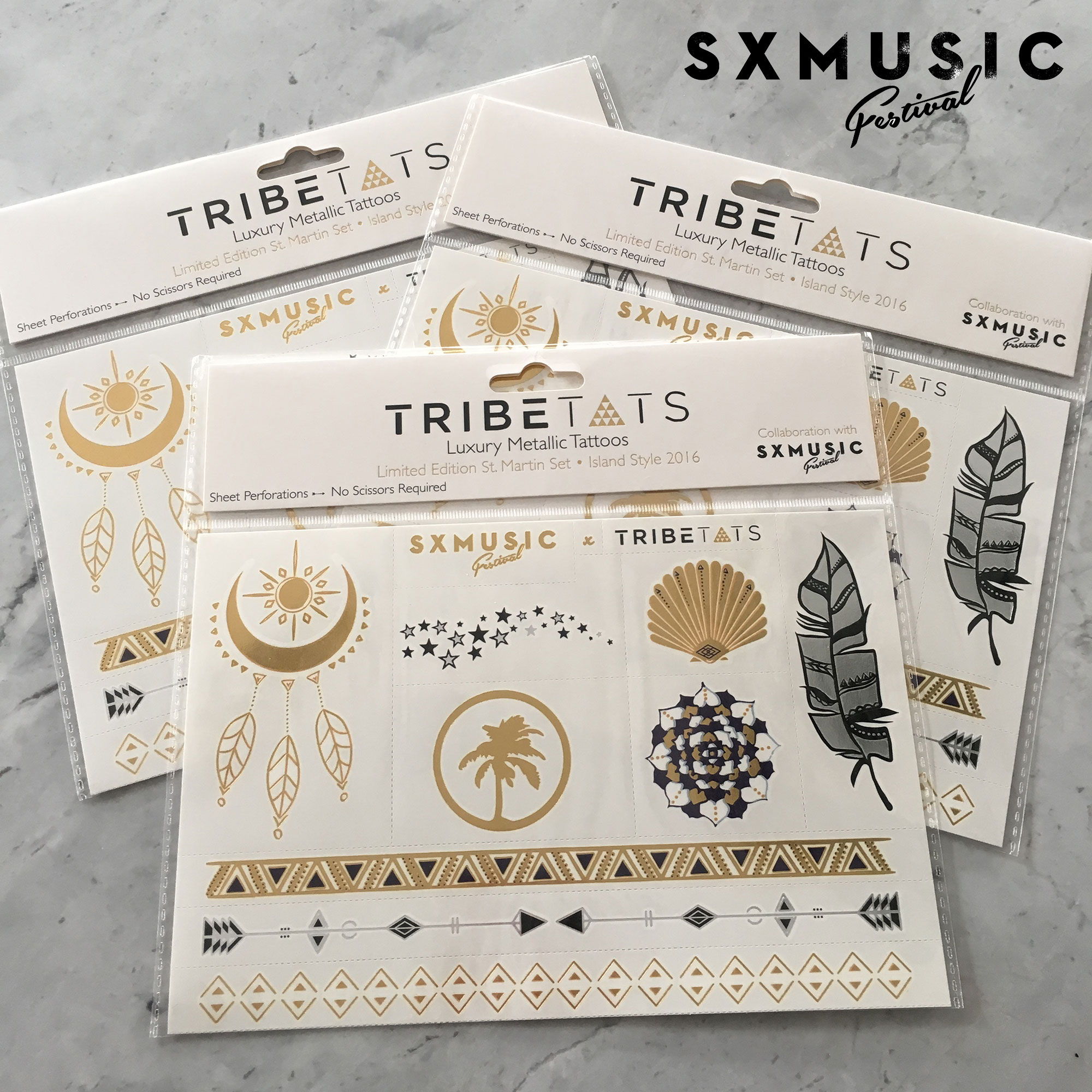 Other Clients Include: 
16 Universities
5 High Schools
6 Summer Camps
Garnier (for Bonnarroo and IHeartMusic)
American Express (Small Business Saturday)
Waze (aWazeing race)
Rebecca Minkoff (Cyber Monday Gift With Purchase)
Suze (Launch Party)
The Thousandth Floor (global book launch)
Love Goodly (monthly box subscription)
World's Fair USA (technology conference)
BuddhiBox (yoga & wellness subscription box)
Do The Bay (Events Company in San Francisco)
Dookie Brothers (Cannabis Grower)