As part of our brand, we like to recognize a wide range of influential and inspiring female entrepreneurs, designers and creators. For this profile, we interviewed Katie Schloss, a designer, licensor, product stylist, storyteller, student, and aspiring writer living in New York City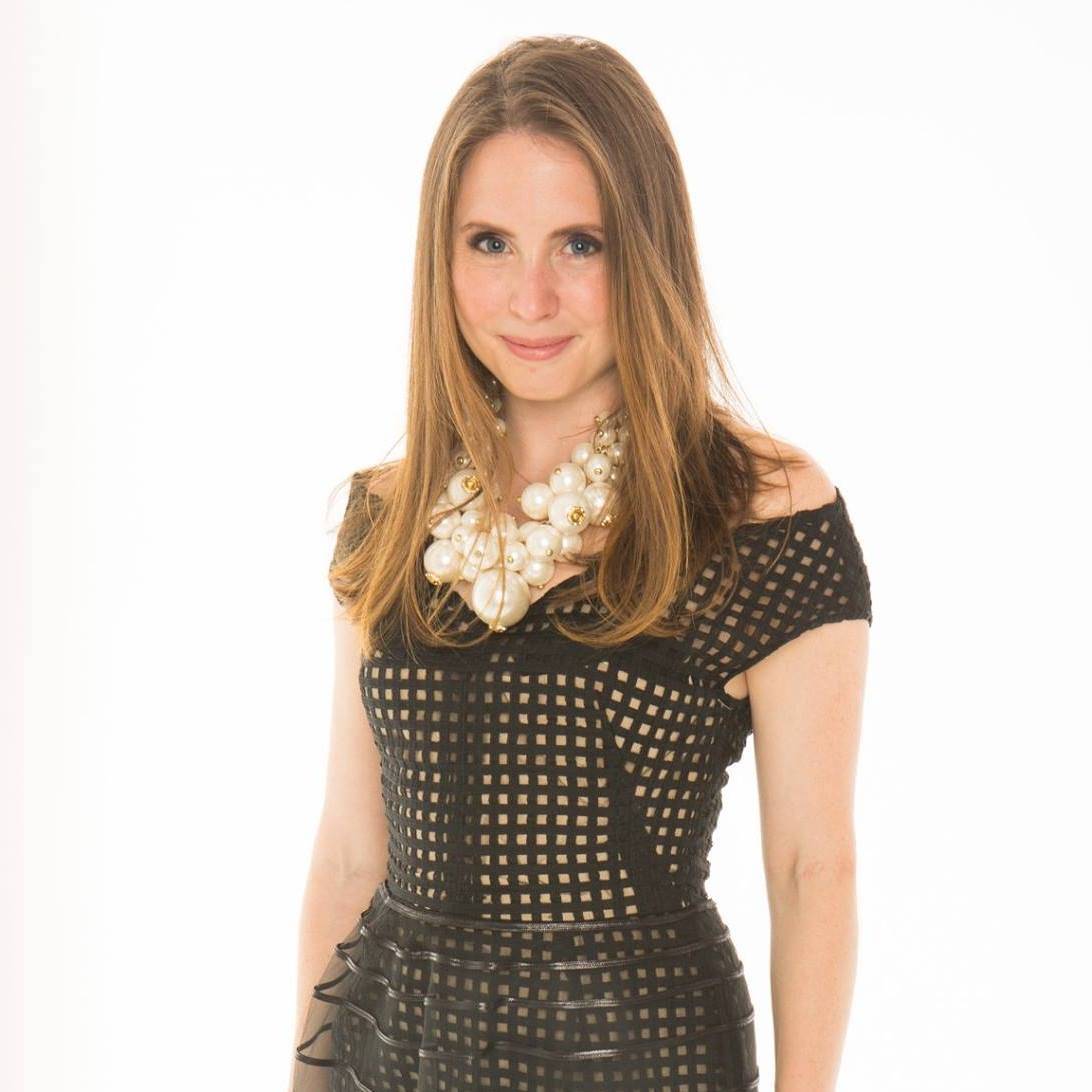 "In a word, I am a creative.
I think one of the most important things about creative people is that they are not one thing. For so long, I've tried to encapsulate all of who I am into one word, but when I looked at other creatives, the people in the world whom I most respect and want to be more like, I realized that they are many things and have unapologetically lived many lives, too.
In more words, I am a designer, licensor, product stylist, storyteller, student, and aspiring writer living in New York City. My first product, The Map Necklace, now licensed to A.JAFFE, is currently sold in 250 stores nationwide and my designs have been worn by the likes of Allison Williams, Anna Kendrick, Jennifer Lawrence, and Olivia Wilde, amongst others.
Today, I am a product stylist, working with brands from Brenne Whisky to Chandon Sparkling Wine, creating original content for social media and ad campaigns alike, while developing new products for future licensing opportunities and launching my latest venture, The Stories She Told.
The Stories She Told is an e-commerce website specializing in storytelling accessories, from lockets to notebooks, paired with fiction and non-fiction submissions. The site's aim is to combine the fantastical with the reality of how to make these ideas come to life through courses, resources, and services. 20% of all profits go to The Art Therapy Project, Big Brothers Big Sisters, and Little Kids Rock, allowing each customer to help instill and maintain creativity within the children of today and the creative influencers of tomorrow.
In short, this is the website I wish existed when I launched my first company.
The Stories She Told will launch in September 2017, the same month that I begin my post-baccalaureate in creative writing at Columbia University.
Who in your industry do you admire- who has influenced you?
Reading Elizabeth Gilbert 's book, Big Magic, was like reading a letter from my future self. They were the exact words I needed to hear during the inevitably uncomfortable transitions that go hand-in-hand with being a creative person. Her podcast, Magic Lessons, is where I learned that I don't need to be one thing (NONE of her amazing guests are!), and from that, I became exponentially more comfortable being myself.
As a person, Elizabeth Gilbert is someone who lives her life authentically, TRULY authentically, even when it's uncomfortable or inconvenient to do so and that is what has influenced me: to be my true self at all times.
Where do you go/what do you do in order to do your most creative work?
I need to leave New York .
Eckhart Tolle, one of the foremost spiritual leaders of the 21st century, talks a lot about being present, that creativity can only live when you are "in the now." It's why you have all of your best ideas when you are running or swimming or in the shower. It's when you are doing absolutely NOTHING else, that you have all of your best ideas.
In a city like New York, in a city that is so distracting, where there is so much going on at any given moment, it is not overwhelmingly conducive to being present; it's a much more active effort.
So, I leave a lot. I leave, so I can come back, power through whatever I need to get done, because there's no better city in the WORLD to get things done than New York, but creatively speaking, I need to be anywhere else.
If you could recommend one book or documentary, what would it be?
The Alchemist. I recently turned 30, so I just re-read it. I think it's the kind of book you should re-read every 10 years or whenever you feel slightly lost or stuck along life's path.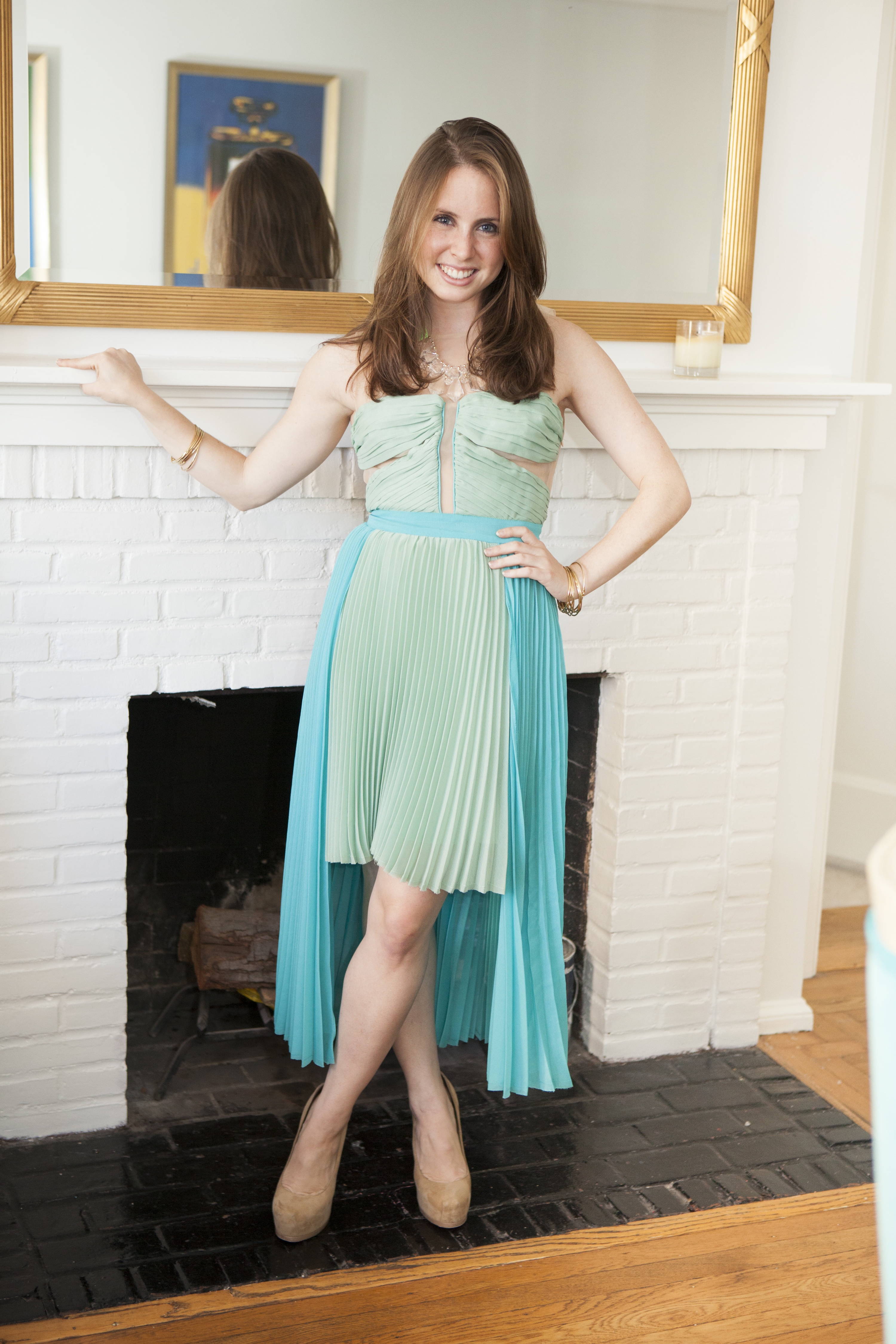 What trends in your industry excite you the most?
One of the trends, across industries, that excites me the most right now is the shift back to authenticity and away from the picture perfect Instagram feed that has become ubiquitous in present day culture. It's been so refreshing for people to be real again (or maybe for the first time), whether it be on Instagram or people's personal stories in interviews, I think the guard is coming down and people are starting to connect to one another.
What are your essentials for a productive day? 
Sometimes no Internet ! I know that sounds counterintuitive, but I can get so distracted with multiple tabs, social media, phone calls, meetings, and emails that I find that I've accomplished absolutely nothing throughout the entire day. I realized that I work best on airplanes because there are no distractions. So, I've been trying to work on "airplane mode" without the airplane, "monotasking" and finishing whatever I have in front of me until moving on to the next task.
What was the best piece of advice you have been given?
Talking to one of my business advisors about what (I thought) I wanted to do for the rest of my life, he told me, " You are passionless. It's not that you don't exhibit the POTENTIAL for passion in your life, you do, but you haven't found it yet ."
I wanted to hear that I was finally on the right track. I was bummed. Then I became a Type-A nutjob about it. I Googled, "What is passion?" and "What are hobbies?" thinking everything I've ever done has been a glorified hobby. There was an Excel spreadsheet. There was a search history I hope no one ever finds.
Within 2 days, I remembered that as a child, I used to love reading and writing stories. I even used to win awards for it, but then my middle school writing teacher, to whom I was very close, passed away, and I never picked up another fictional book or wrote another piece of fiction ever again.
I've been making up for it ever since.
What is one product or service under $200 that you've found in the past year that has changed your life?
Children's books, specifically The Magic Locket .
There is a Zen koan, or saying, that states, "Show me your original face before you were born." THAT is your true self, your soul, and when you re-connect to the face you had before you were born, you will find the life you were always meant to live.
I realized that The Stories She Told is subconsciously based off of The Magic Locket. The Magic Locket is a children's book about a little girl who can't seem to do anything right, but then, her Great Aunt gives her a magic locket that changes everything. One day, she drops the locket, revealing a mirror inside and discovers that the power to do anything, the power of the locket, was within herself all along. And THAT is what I want people to feel when they wear a The Stories She Told locket: that you can do absolutely anything you put your mind to creating.