As part of our brand, we like to recognize a wide range of influential and inspiring female entrepreneurs, designers and creators. For this profile, we interviewed Lynn Rosetti.
Kristi and Lynn design and produce Oliveve Handbags. They have been close friends since they met as sales reps for many top U.S designers. The two girls focus on sourcing the most luxurious leathers and produce everything in the U.S. Their bags are easy and wearable!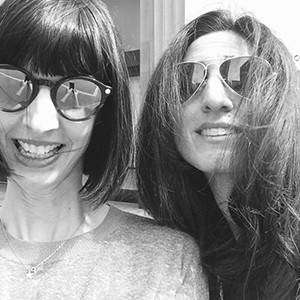 Who in your industry do you admire- who has influenced you?
We admire designers that have longevity but are constantly reinventing themselves . Anna Sui has been in business for decades but is still exciting and relevant. Loeffler Randall is a company that has a sharp vision and we admire their art direction. Steven Alan probably has had the greatest impact on us. While working for him we learned to be fearless and how to HUSTLE!!
Where do you go/what do you do in order to do your most creative work?
It does not matter where we are as long as we are in the same room and have LOTS of leather around us. The leather is the starting point for all we design. It speaks to us and tells us what to make.
If you could recommend one book or documentary, what would it be?
I just started reading the 4 Agreements but so far so good! We love 1970's books such as Fear of Flying and Looking for Mr. Goodbar.
Loved Mr. Warmth-the Don Rickles Project
What trends in your industry excite you the most?
What are your essentials for a productive day?
Coffee, sweatshirt, sneakers, large tote . Respond to all email by 11 am!
What was the best piece of advice you have been given?
You can't be all things to all people. Slow down and focus!
What is one product or service under $200 that you've found in the past year that has changed your life?
Keratin hair treatments in Chinatown! We were paying way too much and found a great deal at Mian Tian Sing. Not glamorous but they get our hair straight for cheap!!!