Arrow tattoos are an awesome way to show self expression; they're full of deeper meaning and let's face it they look really pretty. And hey, did you know it's one of the top tattoo designs of 2017?
You can have a tiny arrow on your wrist or one huge arrow piece that stretches the length of your arm, and still keep its wild charm. And the type of arrow tattoo you choose represents anything from struggle, to friendship or even protection.
When you don an arrow tattoo you're making a unique statement about where your life is headed.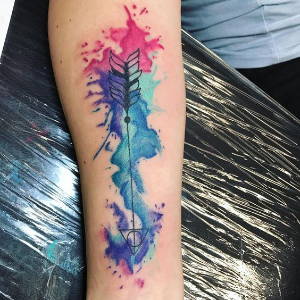 The arrow tattoo has many meanings depending on what design you go for. Here are some of the most popular:
Single Arrow: Protection from harm
Downward pointing arrow: In Native American culture means peace
Feathered arrow: Triumph and independence
Crossed Arrow: Friendship
Arrow on a bow: Struggle and tension
Arrow through a heart: Love, cupid's arrow
Left Pointing Arrow: To chase something from you
Celebs Who Have Arrow Tattoos
Plenty of celebs have decorated their bodies with arrow tattoo symbols with different sizes, placements and meanings.
Rita Ora has a small bow and arrow behind her ear, which symbolises struggle and tension (featured here). Miley Cyrus has the classic crossed arrows which stand for friendship. And celebrities like Ryan Phillippe have opted for larger beautiful designs that span their forearms.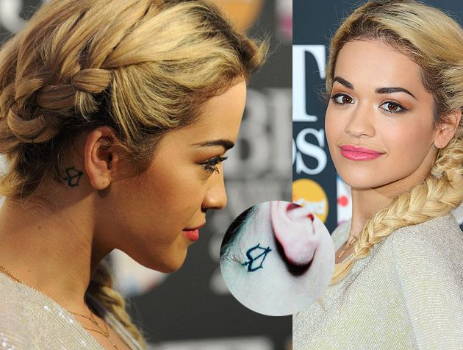 Our Collections With Arrow Tattoos
Here are a couple of our customers' favorite TribeTats Collections that include arrow tattoos - all of which you can purchase in our shop.  
Have something specific in mind? You can order your own custom arrow tattoo design through TribeTats!
More Arrow Tattoo Design Ideas: