About a year ago, we started getting requests for TribeTats to host "tattoo" stations at parties, events and music festivals. Then we started to get the question more and more: can we customize these and design our own? When our customer speaks, we listen, and our custom temporary tattoo business was born.
Since then, we have worked with a wide range of clients - from Fortune 500 companies like Facebook and Uber to small weddings and independent artists. The most popular uses of custom temporary tattoos to date have been: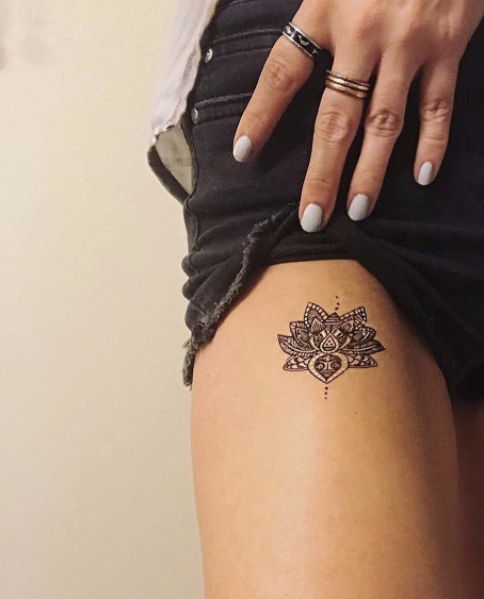 A cooler version of corporate swag: companies make gold, silver or rose gold logo tattoos for employees to rock - a more creative option than a pen or a company tshirt
Tattoo station at an events: You'll soon find out why everyone is huddled in a particular corner of your room - they are all tattooing each other! This is a great ice breaker and is sure to be the life of your party.
Upgrade your business card: Fact - people are more likely to keep your card (and remember you) if the front is a sick metallic tattoo you designed, and the back is printed with your contact info or promotional offer
Sell 'em! Offer completely unique designs in your store that are not available anywhere else.
Wedding hashtag tattoos: What could be more fun than everyone at your wedding covered in a gold shimmering version of your wedding hashtag? For pre-wedding festivities, check out our

Bride Tribe Bachelorette Tattoos

as well.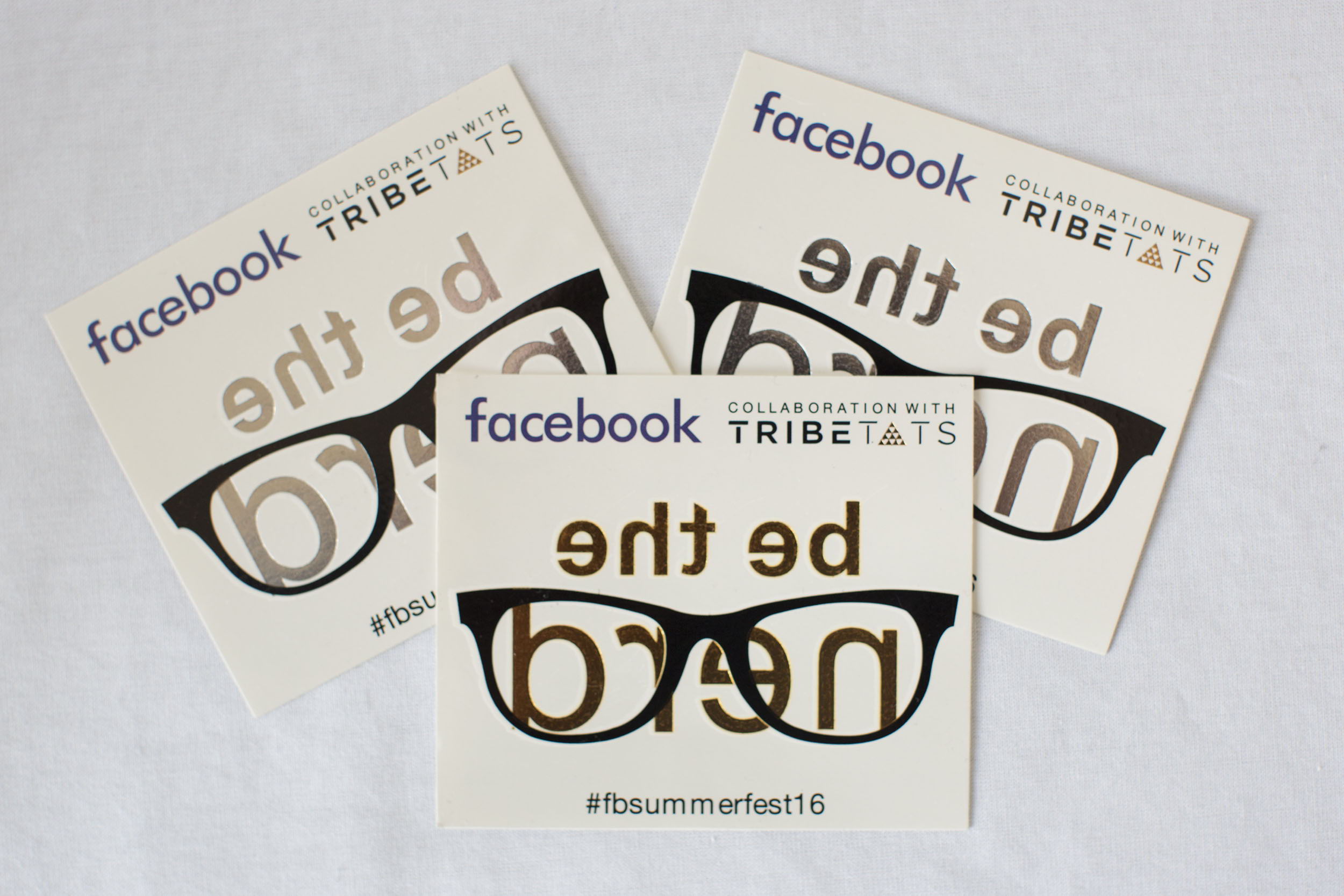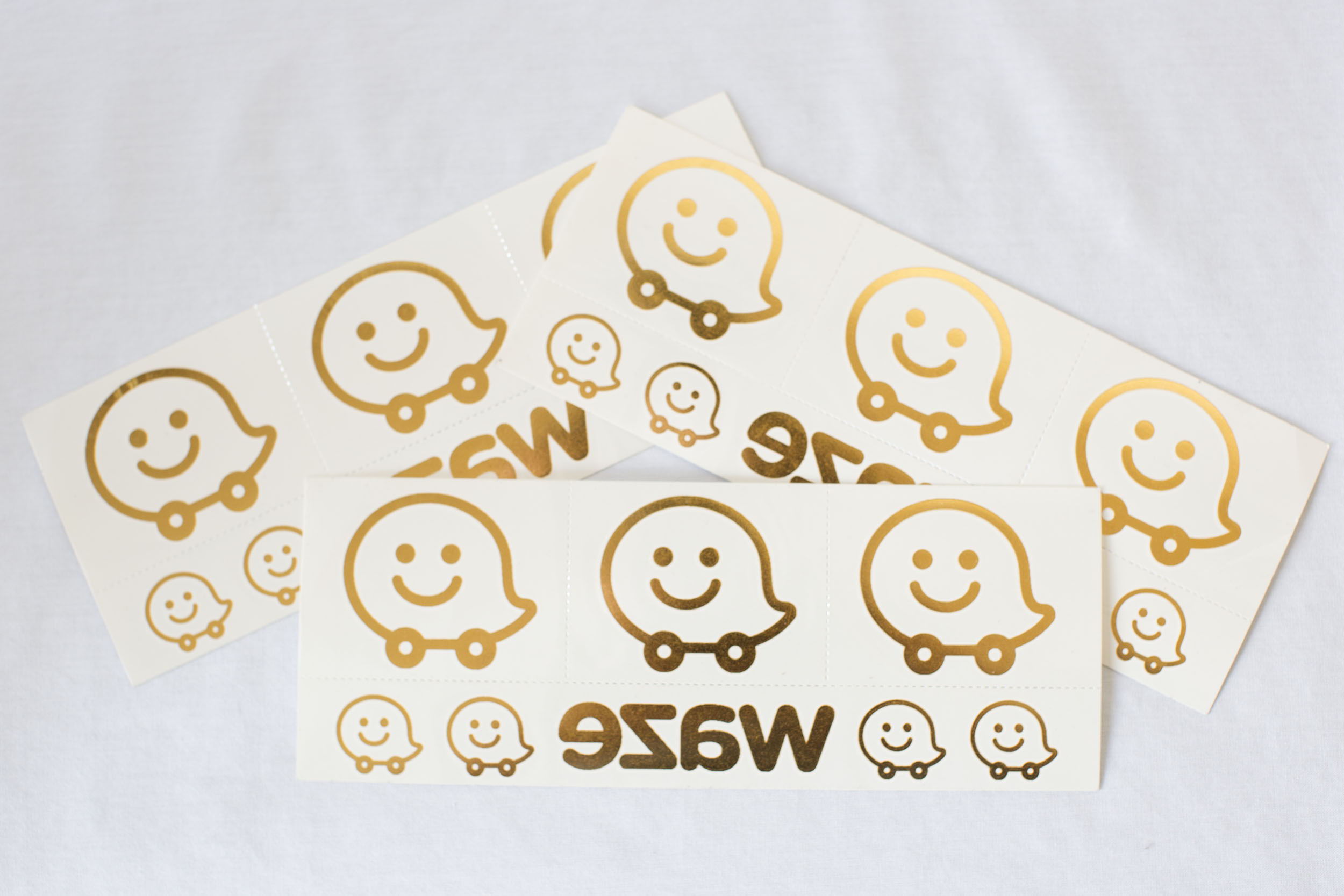 Awesome Let's Do This. What Do I Need To Know?
First, fill out our interest form and you will be assigned your own Custom Account Manager, who will get back to you with details about our pricing and process. Unlike other companies, we offer 1x1 help to create your perfect product, and provide the highest quality tattoos on the market at competitive prices.
Our turnaround time for custom is 2 weeks, or 10 days with overnight shipping. You can order a range of sizes and quantities, but our most popular are half sheets (21 x 8 CM) or full sheets (21 x 14 CM), where you can mix your own logo or designs with your favorite TribeTats metallic tattoo designs. Pricing depends on volume - the more you order, the cheaper it will cost per tattoo.
f you have your artwork ready, you can then send it over to your account manager with any specific instructions (colors, sizes, layout etc) and he or she will get a mockup started - and voila!
For Custom Inquiries, you can also email Samantha, at Samantha@tribetats.com :)